Tiffmeister's Look at The Silicon Valley
WHAT'S HERE: Humor, great local links, and a start if moving to the Silicon Valley.
---
---
You Know You Live In the SILICON VALLEY When:
You watch people on a regular basis break into fights over the Mac vs. IBM arguement in coffee houses.
You make 100,000 dollars a year, and still can't buy a house. (avg. house cost: 350K)
Words like ASICs, SCSI, LANs, OEMs, and HTML don't phase you.
You actually know what the above acronyms stand for.
You live down the street from H-P, one freeway exit from Apple and JavaSoft, and work down the street from Sun.
Most of your friends from high school are engineers or in some computer capacity, and are buying BMW's at 28.
You can change jobs 10 times, and not have to move.
You have to change jobs 10 times due to downsizing.
Pick up lines at Silicon Valley Bars:
"What is your email?"
"How big is your web page?"

Things You Need to Know Before Moving to the Valley
These may seem like jokes, but there is a disturbing amount of truth to them.
Learn the above acronyms.
Learn to enjoy an hour commute.
Be prepared to be layed off by the will of God, CEO's, and sometimes acts of God.
Always be sending out your resume.
Realise you will bever buy a house, and that your rent will be higher than the down payment on most cars. (avg. rent in the valley now: $1100-$1500 per two bedroom, sometimes one bedroom.)
IF you don't know anything about computers, learn fast. You'll need it for conversation at parties.
If you've ever driven in New York or LA, you have nothing to worry about. IF you haven't, be prepared to face death on each commute. However, no one has really started shooting each other yet, during the day time.
to the Silicon Valley

LIVE105-The What Page!
San Francisco based modern rock radio station. Current info on modern rock, and bay area happenings.
KICU, TV36, Main Site
San Jose based TV station featuring local shows "Silicon Valley Business" and "Silicon Valley Careers". Info to help keep you updated on the business aspects of the valley.
Community
GO PLAY!
A community romp of stuff, including personal listings, email service, and other cool free stuff.
Clubs/Hangouts Info
Fibber McGee's Irish Pub Page, my local pub!
My local pub! The place where I currently can be seen, hanging out, drinking a pint, and shooting darts. OH yeah...using all my acronymns to understand basic conversation too.
Silicon Valley Live!
Links to valley bars, coffee shops, comedy clubs, clubs, pool halls, and Pubs!!
Silicon Valley Slang The real dirt on what all the latest phrases are in the valley. Sent in by locals.
Tiffmeister's "Dahoooo" Quote Award Winners
"So we went to Atari and said, 'Hey, we've got this amazing thing, even built with some of your parts, and what do you think about funding us? Or we'll give it to you.' And they said, 'No.' So then we went to Hewlett-Packard, and they said, 'Hey, we don't need you. You haven't got through college yet.'"
----Apple Computer Inc. Founder, Steve Jobs, on attempts to get Atari and H-P interested in his and Steve Wozniak's personal computer.

"...and I can assure you that data processing is a fad that won't last out the year."
----The editor in charge of business books for Prentice Hall, 1957.

"But what...is it good for?"
----Engineer at the Advanced Computing Systems Division of IBM, 1968, commenting on the microchip.

"640K ought to be enough for anybody."
----Bill Gates, 1981.
---
Visit ONE STEP BEYOND---OSB---My Virtual 80s Club!
Step back into the 80s club scene by taking a visit into the virtual club I created. It's called One Step Beyond, or OSB, and was an actual club in the 80s from 86'-89' in the San Jose area. So all of you around in the South Bay in the 80s might have made it over to OSB once or twice.
Return back to leather jackets, wearing black and crystals, and dancing to great 80s tunes. So far, the only 80s virtual club I've seen on the web. And the real club was from here, the South Bay Area! Over in Santa Clara, down Scott Blvd., off of Martin Ave. Bring any memories back yet?
Step back into the 80s club scene...OSB awaits!
---
---
New Forum Feature!!**Tiffmeister's Forum Chat
Yup, a place where you can go to talk about living in the Valley, and other Tiffmeister Forum Subjects. Click on the Chat Subject Banner below to start your chatting journey.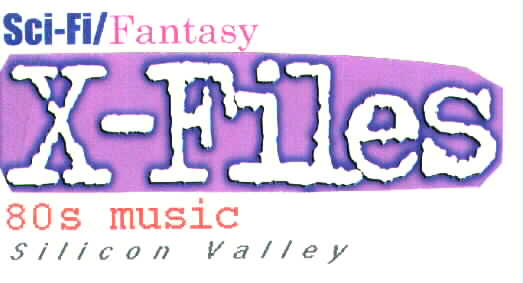 ---
Tiffmeister's Forum Home Page
---
Comments and Input!
Want to tell me what you think of this page? What to just pat me on the back, because I don't use an editor with every line inputed with straight HTML...Sign My GuestBook :-)
View My Guestbook! See what's on everyone else's mind.

Thank you to:
for sponsoring my guestbook.
EMAIL THE TIFFMEISTER!

Like driving in the Silicon Valley...Internet Roulette!
Help somebody get a hit!

Roll the dice for a random link or add your site to the random link database.
Leave me a private message!
It takes
minutes to commute home on Highway 101 in the Silicon Valley.
---
This page hosted by
Get your own Free Home Page